This CHIC framework is for planned works relating to the Installation or Replacement of Kitchens, Bathrooms, Roofing, Electrical and Heating Systems, including Periodic Testing, Servicing & Repair, and Fire Spread Prevention.
OJEU No. 2019/S 064-148223
Awarded: 24/12/2019
Expires: 31/07/2024
Download our helpful guides.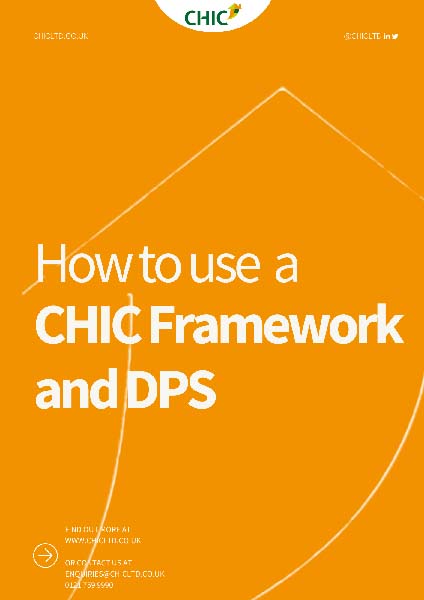 How to use a CHIC
Framework and DPS
Interested in using this solution?
If you would like to use this framework, please get in touch with our Member Services Team.
Want to become a supplier upon renewal?
Want to find out more about joining CHIC's DPS?
Latest news and events from CHIC