UK Optimised Retrofit Materials
The UK social housing sector faces an increasing challenge to meet sustainability targets while also ensuring the comfort and safety of its residents. Retrofitting existing housing stock with energy efficient measures and renewable technologies is one way to achieve these goals. However, with so many options available and the need for compliance with regulations and standards, organisations need a reliable and compliant route to market for these services. This is where CHIC's UK Optimised Retrofit Dynamic Purchasing System for Materials comes in.
The Materials DPS offers a compliant procurement solution for members seeking to retrofit their housing stock with a range of energy efficient measures and renewable technologies. The system is designed to provide easy access to a wide range of materials, equipment and services required for retrofitting, such as air source heat pumps, biomass systems and LED lighting. By using the Materials DPS, members can be assured that they are procuring high quality products and services that meet all relevant standards and regulations. This helps to reduce the risks associated with retrofit projects while also ensuring that sustainability targets are met.
FATS No. 2022/S 000-003611
Awarded: 08/02/22
Download our helpful guides.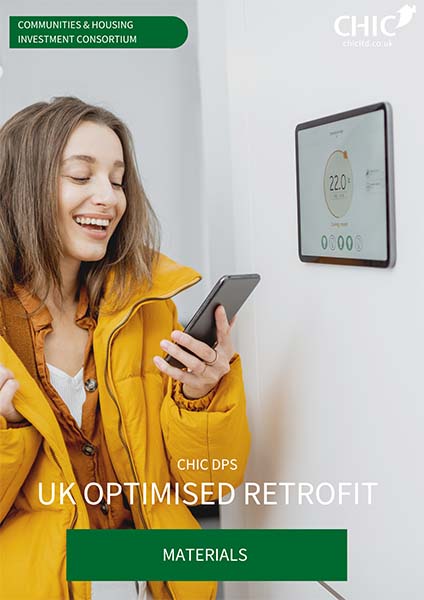 UK Optimised Retrofit Materials Brochure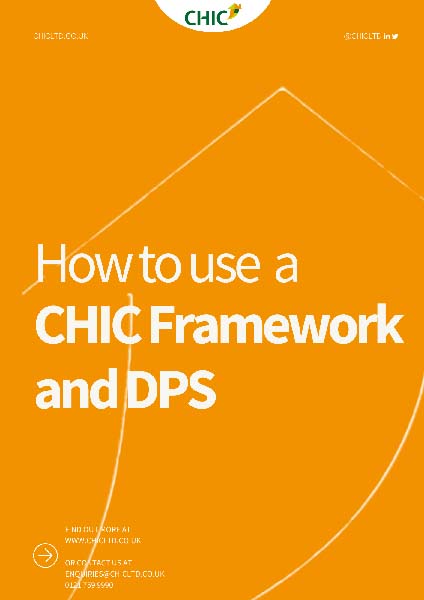 How to use a CHIC
Framework and DPS
Interested in using this solution?
If you would like to use this DPS, please get in touch with our Member Services Team.
Want to find out more about joining CHIC's DPS?
Latest news and events from CHIC