Effective cleaning services are essential for maintaining high standards of hygiene and cleanliness in any environment, particularly in the public sector where health and wellbeing are of utmost importance. Clean environments can help to prevent the spread of infections and diseases and also promote a sense of comfort and wellbeing.
There is an expectation for public spaces to be clean and hygienic and landlords have a legal obligation to ensure that properties meet certain health and safety standards. By providing reliable and efficient cleaning services, landlords can demonstrate their commitment to maintaining a safe and healthy living environment for the public.
However, ensuring effective cleaning services can be a complex task, requiring careful planning and management to meet the specific needs and requirements of each site.
To address this challenge, CHIC has established a Cleaning Services Dynamic Purchasing System that provides a compliant and efficient route to market for our members. The DPS includes four lots that cover different types of cleaning services, from office and commercial cleaning to domestic and communal cleaning. This allows CHIC members to select the Lot that best suits their specific cleaning needs and drawdown on a single contract to ensure consistent and high quality cleaning services across all sites. By providing a compliant and efficient route to market, CHIC is helping members to improve the quality of their cleaning services while saving time and resources.
FATS No. 2017/S 135-277023
Awarded: 18/07/2017
Download our helpful guides.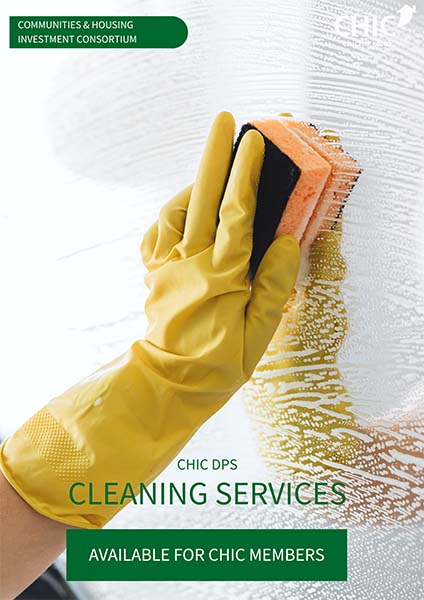 Cleaning Services Brochure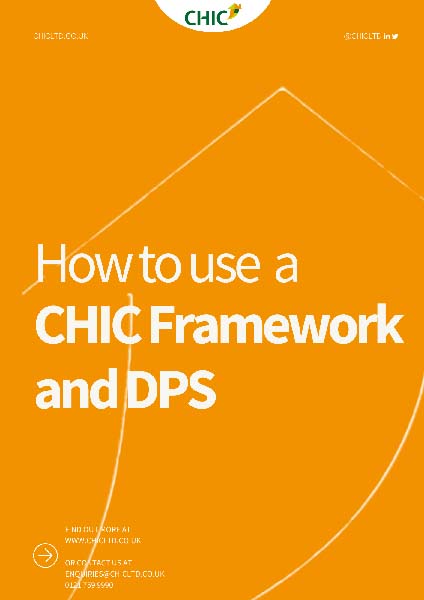 How to use a CHIC
Framework and DPS
Interested in using this solution?
If you would like to use this DPS, please get in touch with our Member Services Team.
Want to find out more about joining CHIC's DPS?
Latest news and events from CHIC