This framework gives CHIC's members a wide range of options for their merchant services across England and Wales, this includes suppliers for the provision of plumbing, electrical & general building goods & materials and the option to provide bespoke managed store services. CHIC provides a managed service for all contracts awarded under this framework, with mobilisation support, price catalogue management, contract management support and advice and monthly transactional reporting.
OJEU No. 2018/S 247-567721
Awarded: 30/04/2019
Expires: 29/04/2027
Download our helpful guides.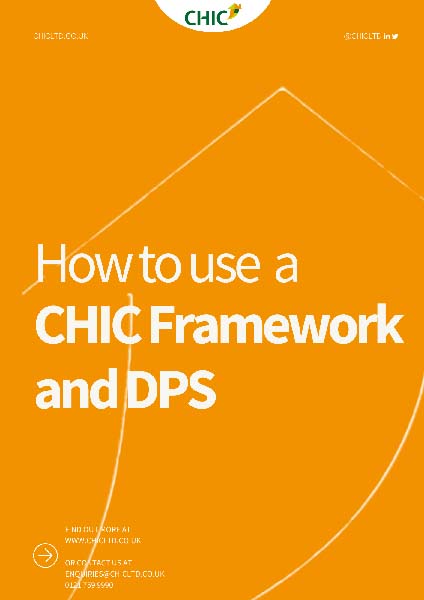 How to use a CHIC
Framework and DPS
Interested in using this solution?
If you would like to use this framework, please get in touch with our Member Services Team.
Want to become a supplier upon renewal?
Please contact a member of the Supply Chain Team.
Latest news and events from CHIC