This framework provides a range of consultancy services for construction and related building safety and housing disciplines, to support any type or range of projects or programme where professional consultancy services are required by CHIC's members.
OJEU No. 2021/S 000-024300
Awarded: 24/08/2021
Expires: 22/08/2025
Download our helpful guides.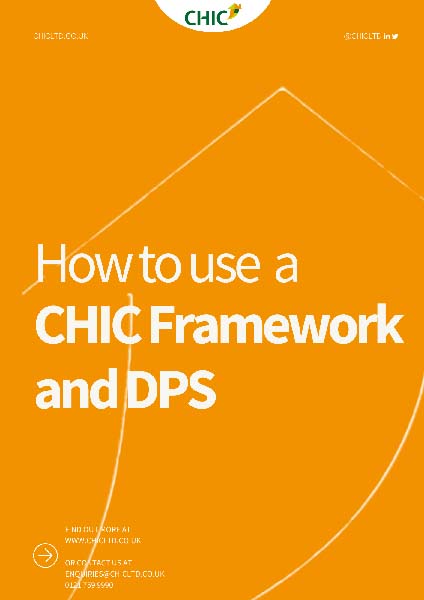 How to use a CHIC
Framework and DPS
Interested in using this solution?
If you would like to use this framework, please get in touch with our Member Services Team.
Want to become a supplier upon renewal?
Want to find out more about joining CHIC's DPS?
Latest news and events from CHIC