CHIC's framework gives access to qualified Water Hygiene and Asbestos Management companies.
OJEU No. 2021/S 000-007570
Awarded: 23/03/2021
Expires: 21/03/2025
Environtec Limited
Healthy Buildings (Ireland) Limited
HSL Compliance Ltd
Integrated Water Services Limited
MCP Environmental LLP
Qube Environmental Limited
Rock Compliance Limited
Safe Water Io Limited
Total Environmental Compliance Limited
Urban Environments Limited
Acorn Analytical Services (UK) Ltd
Allium Environmental Limited
Armstrong York Asbestos Environmental Limited
Asbestos Consultants Europe Limited
Bradley Environmental Consultants Limited
Environtec Limited
Fibre Management Limited
Gully Howard Technical Limited
HSL Compliance Ltd
MCP Environmental LLP
Nichol Associates Limited
Pennington Choices Limited
Riverside Environmental Services Limited
SGS United Kingdom Limited
The Hazard Management & Environmental Services Laboratories Limited
Download our helpful guides.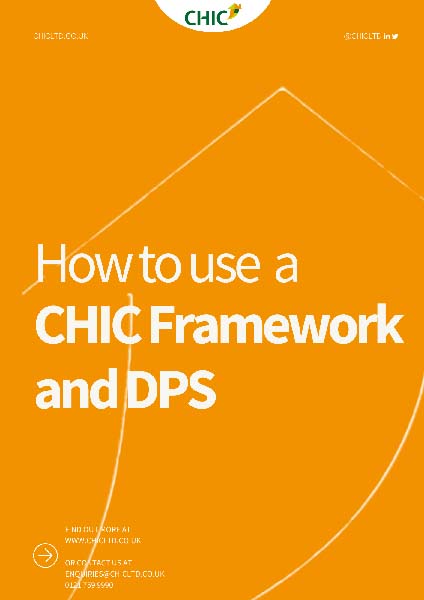 How to use a CHIC
Framework and DPS
Interested in using this solution?
If you would like to use this framework, please get in touch with our Member Services Team.
Want to become a supplier upon renewal?
Want to find out more about joining CHIC's DPS?
Latest news and events from CHIC