The majority of work types which will be undertaken are asbestos removal work, but limited amounts of asbestos management work will also be required, such as encapsulation.
Typical work areas may include removal of the following items:

• Fascia, barge or soffit board
• Roof tiles
• Downpipes or gutters
• Thermoplastic floor tiles
• Plasterboard ceiling or wall lining with artex 
• Pipe insulation.
OJEU No. 2020/S 248-619090
Awarded: 05/04/2021
Expires: 04/04/2025
Aspect Contracts Limited
Axiom Building Solutions Limited
Cablesheer (Asbestos) Limited
Central Environmental Services Limited
DCUK (FM) Limited
Envirocall Limited
European Asbestos Services Limited
Keltbray Limited
Nichol Associates Limited
PA Group (UK) Limited
Pier Contractors Limited
Reactive Integrated Services Ltd
Rhodar Industrial Services Ltd
Shield Environmental Services Limited
Woods Building Services Limited
Download our helpful guides.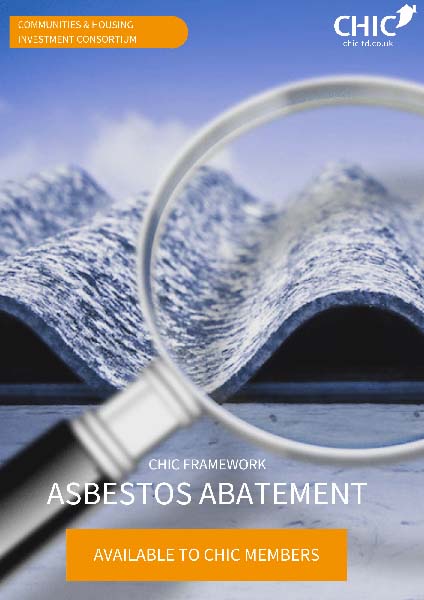 Asbestos Abatement Brochure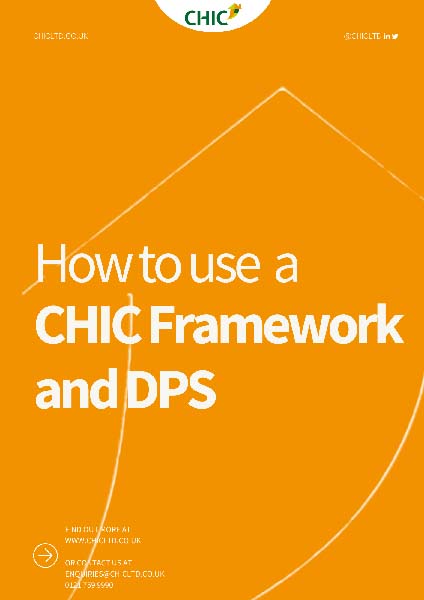 How to use a CHIC
Framework and DPS
Interested in using this solution?
If you would like to use this framework, please get in touch with our Member Services Team.
Want to become a supplier upon renewal?
Want to find out more about joining CHIC's DPS?
Latest news and events from CHIC