Grounds maintenance is an essential aspect of maintaining social housing and construction sites. It includes a range of activities such as grass cutting, hedge trimming, weed control and general upkeep of communal areas. Ensuring that these areas are well maintained is not only important for the safety and well being of residents and workers but also for maintaining the aesthetic appeal of the properties. Therefore, it is imperative for organisations to have a compliant route to market for this service.
CHIC's Dynamic Purchasing System (DPS) is an effective way to procure grounds maintenance services, providing a flexible and streamlined approach that allows organisations to engage with pre vetted suppliers who are capable of delivering high quality services.
FATS No. 2017/S 207-428123
Awarded: 25/10/2017
Grounds maintenance services to include (but not limited to) grass cutting (drop/collect/mulch), pathway de-weeding and clearance (cuttings removal), pathway cleaning (moss and algae clearance), shrub pruning, bed clearance and soil turning, raised bed clearance and soil turning.
CHIC's DPS supports with routine maintenance of established trees and reactive tree works. An urgent call out service will be available 7 days per week, 24 hours per day. The service provider may also keep accurate records of site-specific arboricultural works.
Site surveying using the latest technology to include (but not limited to) GPS mapping, to determine accurate site layout, and site content. Content may include the location and identification of grassed areas, boarders, raised orders, shrubs and trees, which require maintenance by service providers in Lot 1 of this DPS.
Download our helpful guides.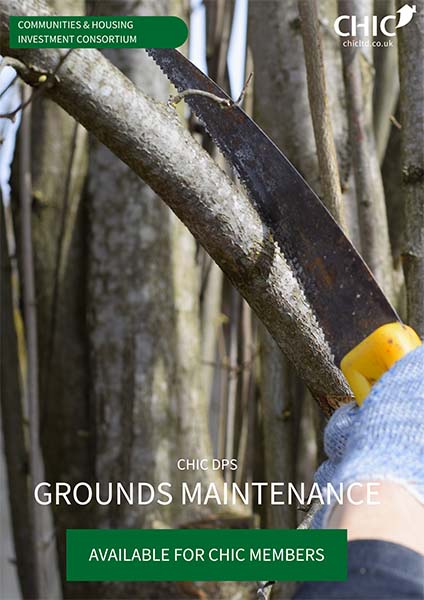 Grounds Maintenance Brochure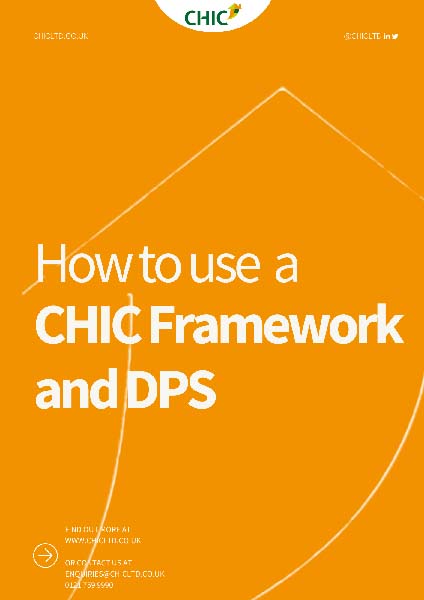 How to use a CHIC
Framework and DPS
Interested in using this solution?
If you would like to use this DPS, please get in touch with our Member Services Team.
Want to find out more about joining CHIC's DPS?
Latest news and events from CHIC