Fire Protection And Sprinkler Systems
Effective fire protection and precaution are essential in the social housing sector to ensure the safety of tenants and to protect the property from the devastating effects of fire. Social housing landlords have a duty of care to their residents and the installation of fire safety measures is a legal requirement. In the UK, the Grenfell Tower tragedy in 2017 highlighted the importance of robust fire safety measures in high rise buildings and led to a renewed focus on ensuring the safety of social housing residents.
Meeting regulations is a critical aspect of fire protection and safety in any housing development. It is essential to ensure that buildings meet the required safety standards and regulations to protect occupants from potential fire hazards. Failing to comply with regulations can result in significant consequences, including fines, legal liabilities and reputational damage. Compliance with the latest fire safety standards, such as the Building Regulations and the Fire Safety Act, is mandatory for all building owners and operators. Therefore, organisations need to have a compliant route to market for fire protection and precaution works to ensure they meet the necessary regulations and keep their tenants safe.
FATS No. 2018/S 145-331920
Awarded: 26/07/2018
Download our helpful guides.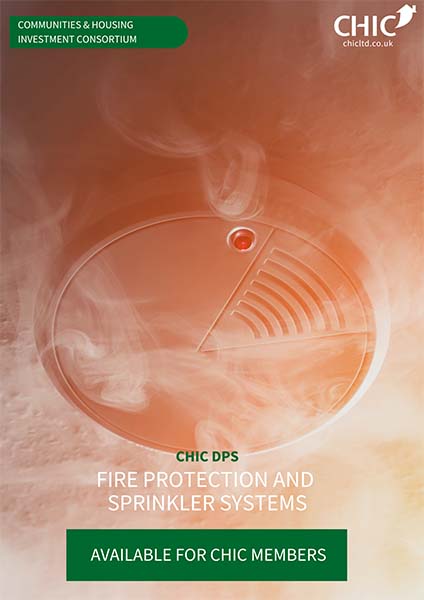 Fire Protection And Sprinkler Systems Brochure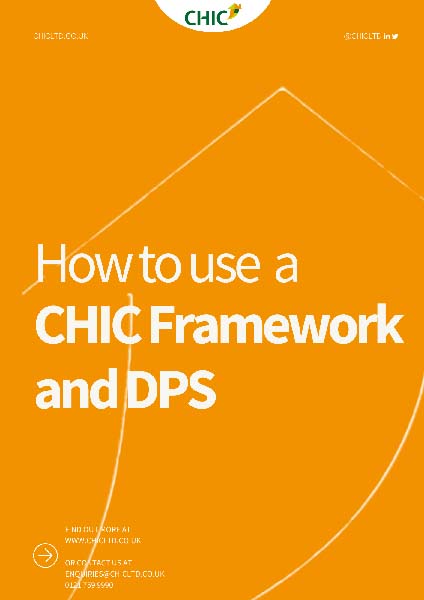 How to use a CHIC
Framework and DPS
Interested in using this solution?
If you would like to use this DPS, please get in touch with our Member Services Team.
Want to find out more about joining CHIC's DPS?
Latest news and events from CHIC